Following the Botox injection, you should stay still for about 10 minutes to allow the liquid to be absorbed by the muscle. Then go home and be tranquil for the next two hours. Botox will have adhered to the muscle by then and should not spread. You can apply light makeup and go about your business. But don't exercise on the day of the injection.

You won't see immediate results. It takes between two and 14 days for the Botox to work. I do have patients who have immediate results and are paralyzed before they leave the office. I hope they are not reading this, because they will learn that I believe instant paralysis to be physically impossible; it must be psychological.

Once the Botox takes effect, it lasts two to six months. You should allow the first injection to wear off before having another. That way you will know how long it lasts in you. After that first injection, don't let the effect fully wear off. The goal is to keep the muscle from working until it atrophies. We want to kill the muscle. We don't want it to recover. After about two years of continuous Botox use, the muscle takes progressively longer to recover. You can begin to space out your injections. I have patients who have two years of paralysis between injections! Eventually, it may be possible to stop the Botox when you have permanently destroyed the muscle.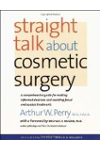 Continue Learning about Muscoloskeletal Agent