Many people use the word "cortisone" as a blanket term to mean "corticosteroids." Corticosteroids have been used for many years in injections for knee pain. There are few studies comparing Synvisc to corticosteroids, which makes it hard to draw a comparison. However, one study involving 100 patients compared Synvisc to betamethasone for knee osteoarthritis; the researchers found no difference at six months in pain or function between the two treatment groups.
Cortisone and hylan are completely different medications. One is not better than the other.

Cortisone is a powerful anti-inflammatory steroid. It tends to help most when there is inflammation present. Diseases such as gout and rheumatoid arthritis, which are marked by prominent inflammation, often respond well to a cortisone injection. Cortisone may offer less help for osteoarthritis, in which there may be little or no inflammation.

When there is a good response to a cortisone injection, the benefit is usually temporary. For example, pain and stiffness often return in a week or two. However, for unclear reasons, improvement may be long-lasting. Most doctors limit the number of cortisone injections into a joint to no more than 3 or 4 times per year.

Synvisc (hylan) is a lubricant that can be injected into knee joints affected with osteoarthritis. There are other brands of similar lubricants, including Supartz and Hyalgan. These lubricant injections are not approved for other joints or for other types of joint disease.

The effectiveness of these products is somewhat controversial. Some doctors do not recommend them because they believe the studies are weak or inconclusive, or because their patients have not improved with these injections. Other doctors are more enthusiastic about using these lubricants.

If you have osteoarthritis of the knee, injections of hylan or cortisone may be reasonable treatments. However, it is impossible to predict which will work better for you. If you already had injections with either one and had a good response, this is probably the best predictor of future success. If you have not responded well to one of these injections, talk with your doctor about trying the other.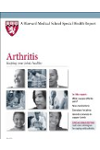 Continue Learning about Muscoloskeletal Agent