Hyaluronic acid provides nourishment to the cartilage and helps remove waste products. It also provides lubrication for the shear stresses (side-to-side forces) on the joint, acts as a shock absorber, and lubricates and potentially shields the pain receptors that line the joint.
Hyaluronic acid levels are decreased in an arthritic joint, and injecting it into a joint increases the levels of hyaluronic acid within the joint, and may even stimulate cartilage growth. Though it is still not completely clear how injections of hyaluronic acid help relieve the symptoms of arthritis, because the hyaluronic acid in the injection remains there for a period of only days, while symptom relief may last for months. What does seem clear is that the injections do help a significant number of people.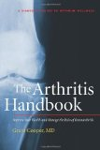 Hyaluronan is also called sodium hyaluronate. It is found in Synvisc, Hyalgan, Supartz, and other products.
The idea behind hyaluronan injections is to provide "viscosupplementation." That means it is supposed to supplement the gooey (viscous) lubricating and shock absorbing properties of the natural fluid your joints have lost.
That's quite different from cartilage, which is the smooth lining surface of our joints that allow smooth motion. Hyaluronan injections do nothing for degenerated or damaged cartilage.
Hyaluronan injections can be helpful. However:
They are approved only for osteoarthritis (also called degenerative joint disease) of the knee.
Injections for other forms of arthritis and osteoarthritis of other joints are not well-studied. This means the benefit is uncertain.
Not everyone improves with hyaluronan injections
It's difficult to predict who will get the most out of treatment.
When it works, the benefit is usually modest
Hyaluronan injections are no cure for osteoarthritis.
The benefit is usually temporary
Because the problem (osteoarthritis) is not curable, people who improve with hyaluronan tend to do so for a number of weeks or months. But they may be back where they started after that time. While repeat injections can be helpful, insurance may not cover them.
They are not risk-free
Some people experience temporary increases in pain or swelling. And anytime a needle is inserted into a joint, there is a small risk of causing infection, bleeding or other complication.
For these reasons, some doctors do not recommend hyaluronan injections for arthritis.
Steroid injections are a more common type of joint injection to treat arthritis. These can be highly effective for many types of arthritis. This is especially true if there is significant inflammation (as with gout or rheumatoid arthritis). However, most doctors limit injections to no more than a few times a year due to the fear of complications.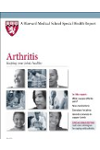 Side effects of hyaluronic acid injections for arthritis include:
increased risk of pain
infection
damage to nearby structures
bleeding
Continue Learning about Muscoloskeletal Agent