If you take Colcrys at the first signs of a gout attack, it can significantly relieve pain in less than 24 hours. Colcrys is the only FDA-approved gout medication that can provide relief this quickly.


Continue Learning about Muscoloskeletal Agent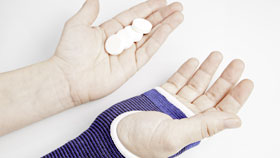 Musculoskeletal drugs relieve pain due to muscular or joint injuries or other musculoskeletal disorders. Learn more about musculoskeletal drugs from our experts.