Because the pulling forces that ligaments must resist are extreme enough to damage softer blood vessels and nerves, ligaments do not have an extensive blood or nerve supply. If they do become injured, their limited blood and nerve supply results in a longer recovery and healing period.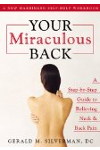 Continue Learning about Muscle & Connective Tissue Injuries

Muscle and connective tissue injuries include sprains and strains, which are the most common injuries for people engaged in physical sports. A sprain is an injury of a ligament, which connects our bones to each other. A strain is ...
an injury that can occur to a muscle or a tendon, which connects our bones to our muscles. If you have a muscle or connective tissue injury, you will likely experience pain, swelling, and limited movement of that body part. Sometimes these injuries are evident as soon as they occur, while others take time to develop. Usually rest helps to heal the area, and ice can reduce swelling. If these remedies dont help you, physical therapy or surgery may be necessary for a full recovery.
More