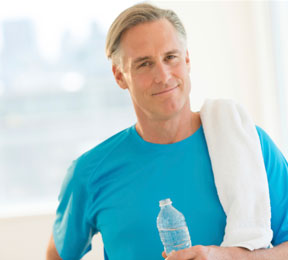 Being a caregiver is never easy, and caring for someone with multiple sclerosis is certainly no exception. Living with MS can be incredibly challenging for both the patient and the caregiver.
Damage to the nerves caused by the disease leads to an array of physical symptoms, including difficulties walking, fatigue, dizziness and bowel and bladder dysfunction. MS can also cause a host of emotional, mental and cognitive changes. People with MS are prone to depression, anxiety, grief, irritability and mood swings.
"Certainly, living with any physical illness or impairment can lead to feelings of anxiety and depression, but with MS these feelings can also result from the effects of the disease on the nervous system as well as the medications used to treat the disease," says Alexis Abramson, PhD, a caregiving expert and author of The Caregivers Survival Handbook (Perigee Trade). "People with MS may experience severe depression or mood changes."
For the caregiver, these difficulties can be exhausting and exasperating. They can also trigger symptoms, such as depression, fatigue, insomnia and shortness of breath.
"A caregiver may be prepared for the tough physical work -- helping their loved one into and out of bed, for example, or getting to the bathroom -- yet be completely caught off guard by the emotional challenges of caring for their loved one with MS," Abramson says.
As a caregiver, you need to take good care of yourself, too. To stay strong, here's what you can do:
• Take a break. Make time for yourself away from the person you're caring for. Build in time for yourself during the day, even if it's a short walk or a cuddling up with a good book.
• Get help. Caregiving of any kind is not a one-person job. Enlist support from friends, family members, community organizations or home health agencies, so you can take some extended time off.
• Join a support group. Spending time with others who are taking care of someone with MS provides a place for you to share your frustrations and learn coping skills. Your loved one's doctor can help you find a caregivers' support group. So can organizations like the Multiple Sclerosis Foundation.
• Look out for your own health. Eat nutritious foods, get regular exercise and try to get enough sleep. Try to spend some time with friends, and make time for relaxation. Taking care of yourself helps prevent caregiver burnout so you can continue to take good care of your loved one with MS.