As you chart your progress, at the end of the day or week, or whenever you need a little boost, celebrate your success. Give yourself a mental pat on the back, do a little happy dance or do whatever you like to celebrate personal victory. Perhaps a little quiet time in the den with a good book or movie, or get a manicure or a massage. Do whatever it is that makes you feel good (other than Haagen Dazs or a bag of chips!). Treating yourself is part of the reward for right behavior on your march toward leading a healthier life.

This feeds into your brain's reward system and keeps the mental and spiritual energy flowing to keep you moving toward your goal. Also, share the success stories with friends, coworkers and family members. As they share in your joy, it will stoke your enthusiasm and propel you further along.
I believe it's very important to reward yourself when you're succeeding in a weight loss program -- as long as you don't do it with food. Think about a massage, movies, a manicure, flowers, or a long bubble bath. And say to yourself, I'm buying these flowers because I earned them. For guys, I like the idea of buying a tie. I had a client who decided to buy a fancy bike when he lost fifty pounds -- such a great way to keep up his new healthy way of life.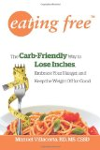 Continue Learning about Motivation and Weight Loss