One thing I always ask my clients is "What is the best method for you to be motivated?"

They will look at me crazy but then we will further examine what that question means. People are motivated by different things and different people are wired differently than others. Some people are motivated by empathy and encouragement. Some people are motivated best when they have accountability. Others are pretty self motivated but just need coaching to know what to do. Others just want to see results and will mostly be motivated if they see results. Others kind of have that military attitude and need to be pushed and have tough love.

It is very important to understand what motivates people because someone who is motivated by empathy and encouragement will not be motivated by the pushing military style. Someone who needs tough love will not be motivated by a softer more understanding approach. Motivation like everything else should be personalized.
Becoming motivated to lose weight can be difficult, especially if you have tried to lose weight before and have struggled or regained the weight. The following are some tips to get you motivated:
Finding inspiration - Think about what fits your thoughts about beginning a weight loss plan. Do you feel that the costs of making a change outweigh the benefits of weight loss? What if you consider that being overweight can cause serious health problems, including diabetes and heart disease? Studies have shown that losing weight by eating right and exercising can help prevent or delay these health problems. Losing weight can also reduce your risk of heart disease or stroke if you already have diabetes. Your weight affects your lifestyle as well as your health. Ask yourself how being overweight or obese has affected your life. Does being overweight prevent you from doing things that you want to do or could do if you lost weight? Losing weight will help you look and feel better, and give you more energy to do the things you enjoy.
Taking action - Once you are ready to take action, you are more likely to succeed if you develop a plan and set realistic goals. Your weight loss goals need to be specific and attainable. This means that they specifically outline what you intend to achieve and are well within your reach to accomplish. For example, a goal of "walk more" is a good idea, but it is not specific. A goal of "run ten miles a day" is specific, but not may not be attainable. A goal of "walk 30 minutes a day, five days a week" is not only specific, it is attainable.
Rewards - Rewarding yourself for sticking to your weight loss program is an effective way to keep yourself motivated. Rewards need to be meaningful and realistic. Focus on giving yourself a reward for each step along the way. For example, reward yourself after sticking to the first week on your diet and exercise regimen by buying a new music CD or going to the movies. Bigger rewards, such as buying tickets to a concert or treating yourself to a vacation or a weekend trip, can be saved for reaching long-term goals.
If weight control is part of your lifestyle, healthful eating and physical activity become second nature. Still, everyone can use a boost to keep you motivated to stay on track and keep your healthy lifestyle:
Enlist a friend or family member to make lifestyle changes with you.
Ask friends and family to support you. You'll be more likely to stay on track with your goals.
Track your progress with a food and workout journal.
Celebrate your success with your motivation boosters and enjoy how good you feel.
Try using mental imagery. Mental imagery is a form of stimulation. It is similar to a real experience in that it includes all the senses, but it only occurs in your mind. You can imagine yourself walking with greater confidence and eating healthy foods. You can visualize exercising with greater relaxation and muscular control. You can rehearse in your mind wearing your favorite jeans or a little black dress. You can manage pain and discomfort. You can create images of highly focused actions. And you can imagine positive outcomes that continue to motivate you.
The followings tips can motivate you to lose weight:
Take digital photos of yourself from the front, back, and side. Wear either underwear or a bathing suit. Not eager to ask a neighbor for a favor? Use a camera with a timer or a computer webcam like the Mac iSight. Put the least flattering "before" photo somewhere you will see it often: the refrigerator, bathroom mirror, dog's forehead, etc.
Use a digital camera or camera phone to take photographs of everything you eat for 3-5 days, preferably including at least one weekend day. For sizing, put your hand next to each item or plate in the photographs. For maximum effect, put these photos online for others to see.
Find at least one person to engage in a friendly competition using either total inches (TI) or bodyfat percentage. Weight is a poor substitute but another option. Use competitive drive, guilt, and fear of humiliation to your advantage. Embrace the stick. The carrot is overrated.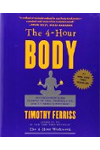 For one Dr. Oz audience member, something that happened on an airplane was the key to her decision to change her eating habits and lose weight. Learn more by watching this video.
Staying motivated while dieting is quite a challenge. I stopped calling it hard or frustrating (which it certainly can be) and now go with challenging. I know it seems like a minor difference but this endeavor is largely mental.

I think you first need to really identify what you are trying to do. I would suggest you practice an eating style that puts you in enough of a calorie deficit to lose one pound a week. When you figure out how to do that do it again. Your motivation can come in many ways. A couple pounds here and there can be all it takes to make cloths fit better and that's motivating.

There is a real rhythm involved with weight loss. It's like pushing a rock up a hill. If you can keep it moving you will see some great results if you bring it to a halt it's tough to get moving again.
The biggest challenge in losing weight is staying motivated. In this video, weight loss expert and Dr. Oz Show guest Samantha Heller shares some simple lifestyle changes that can help you stick to your diet.
One of the best ways to stay motivated when dieting is establish realistic goals, and set dates by them. Once you incorporate goal setting to help you accomplish dieting then this will help you to stay motivated and press on through the work that comes with dieting. The other way is to treat yourself in moderation every now then about once or twice a week with a little ice-cream or a couple slices of pizza to maintain consistency on the diet.
Continue Learning about Motivation and Weight Loss