Obstetricians generally reassure their patients that morning sickness and nausea during pregnancy will dissipate by the end of the third month, but some babies don't get that memo and continue giving trouble for a much longer time. The only good news is that the typical nausea and vomiting of pregnancy is associated with a low rate of miscarriage and rarely affects the growth or development of the baby.
Morning sickness usually kicks in around week 6 or 7 during the first trimester. It can occur anytime, anywhere, from once or twice a day to 7 to 10 times a day. And it doesn't necessarily happen in the morning. There's a wide range of how intense and how often it can occur. Women pregnant with twins may experience morning sickness more than people with singleton pregnancies.
Most cases of morning sickness resolve by 14 weeks into the pregnancy, and nausea usually gets better with time (and typically with subsequent pregnancies).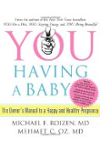 The good news is that the majority of women who suffer from morning sickness will no longer have this problem after the third month of pregnancy.

If you have severe "morning sickness" that continues all day, every day, or lasts beyond the first three months of pregnancy, discuss it with your healthcare professional. You could have a condition called hyperemesis gravidarum that affects up to 2% of pregnant women, causing extreme nausea and vomiting.
Continue Learning about Morning Sickness & Pregnancy