Anticonvulsants are medications originally developed to treat epilepsy. It was only by accident that it was discovered that some anticonvulsants also have the ability to treat mania. In addition, the anticonvulsant Lamictal has antidepressant actions and can be used to treat bipolar depressive episodes. It is also Food and Drug Administration (FDA) approved for use to prevent recurrence of depressive episodes.

Research evaluating the ability of anticonvulsants to help prevent recurrences of mania and bipolar depression is not yet conclusive. Depakote and Tegretol likely help prevent recurrences of mania, and Lamictal likely reduces the recurrence of bipolar depression.

Anticonvulsants generally take around seven to ten days to start working. One exception is Depakote: if high doses of Depakote are administered, effects can be seen in four days.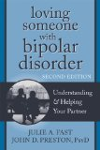 Continue Learning about Mood Stablizing Agents