The following chemicals may result in skin irritation.
tretinoin (vitamin A acid)
retinol (vitamin A alcohol)
propylene glycol
capsaicin
camphor
cinnaminic acid
oil of bergamot
ylang-ylang oil
benzoin
Peru balsam
collodion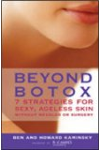 Moisturizing ingredients won't necessarily irritate skin; however, other additives (such as certain fragrances and preservatives) could cause redness or other issues. If you have sensitive skin, look for products specially labeled as such.
Continue Learning about Moisturizer Ingredients