Every person is different with how they grieve from a miscarriage. Some women grieve a miscarriage the same as a woman would grieve the loss of a child. There is no right way or wrong way to grieve a miscarriage. It has been my experience that when a patient's grief becomes somewhat pathologic and their grief is effecting their day-to-day routine as well as effecting their job, marriage, and parenting, at this time, I think they should seek some type of grievance counseling.
While most pregnancies progress according to plan, it's not a 100-percent guarantee. Since many women begin to bond with their babies the moment they miss a period or find out they are pregnant, the loss of a little one, no matter what trimester of pregnancy, can lead to feelings of sorrow, guilt, anger, and even fear that they may never be able to have a baby again.

Just as we work through the stages of grief with any other loss in our lives, it's especially important to go through the grieving process to help with healing after a miscarriage. It helps many folks to seek professional help; all delivery units have resources to help you both move on and honor the memory of your little one.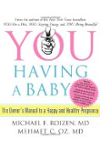 Continue Learning about Miscarriage