Miscarriages are not preventable because 80% of miscarriages are caused by chromosomal abnormalities. 20% of miscarriages can be caused by hormonal abnormalities or problems with a blood clotting disorder. If a patient has 2 or more miscarriages, it is important to perform diagnostic testing to see if she has a disorder of her blood or if she has hormonal abnormalities such as low progesterone levels. In my practice, I often times will check early pregnancy hormone levels as well as progesterone levels on a patient with a history of miscarriages. If her progesterone level is low, I will consider placing her on progesterone. If a patient has a clotting disorder then they could benefit from an aspirin per day or injectable medications to help thin their blood.
Since many complete miscarriages occur as a result of fetal growth and development problems, there isn't much a woman can do to prevent it from happening. Of course, if you have a health condition or reproductive abnormality that may be linked to the likelihood of miscarriage, then you will want to seek medical help to see if there is anything you can do to resolve such situations. Also, avoiding alcohol, drugs, and cigarettes could help you prevent a miscarriage that is directly linked to the usage of such substances.
The likely outcome of the pregnancy is determined the moment a single sperm pairs up with an egg. Treatment will rarely change the outcome. Once a miscarriage is suspected intervention is not likely to prevent an adverse outcome. Although your physician monitors your progesterone level and hCG hormones, the dropping hormone levels or a less than expected hCG rise is likely a sign of impending miscarriage, and not the cause of pregnancy loss.

The most common cause in over 70% of losses is related to detectable chromosomal abnormalities. It is likely that the remainder are related to defects in one of the hundreds of thousands of genes that are necessary for the pregnancy to succeed.

If you have a past history of pregnancy loss, the time for evaluation and intervention is before you conceive again. It is important not to get pregnant again until your physician determines that there is no treatable abnormalities.
In the vast majority of cases, there's absolutely nothing you can do to prevent a miscarriage. What you can do is take certain steps to optimize your fertility and to provide the best possible environment for your fetus after you have conceived.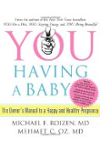 Continue Learning about Miscarriage