Zinc is involved in many aspects of cellular metabolism and normal growth and development. It also plays a role in the immune system. Severe zinc deficiency in malnourished people can suppress immune function and wound healing. Zinc deficiency is uncommon in North America, but low levels can occur in vulnerable populations, such as people with gastrointestinal or sickle cell disease.
Zinc is an essential mineral for good health, keeping your immune system actively fighting viruses and bacteria, and helping to support healthy growth and development. There is some evidence that the low zinc levels in women prone to PMS indicate a diet rich in this important mineral may prevent painful PMS symptoms. For osteoporosis prevention, zinc is also crucial as it enhances mineral absorption and is essential for bone health. The Recommended Daily Intake (RDI) is 15 milligrams. The best food sources are meat, pork, poultry, seafood, wheat products, nuts, seeds, dairy products, and fortified products.
Zinc is an essential mineral that plays an important role in immune function, and zinc deficiency impairs resistance to infection. It is also a nutrient that many people are often borderline deficient in. The RDI (recommended daily intake) for zinc is 15 mg a day, which is usually not achieved by those not taking supplements or foods fortified with zinc and especially in vegans, vegetarians, or flexitarians not eating seafood and meat daily. Zinc is a structural component of many enzymes and zinc deficiency leads to dysfunction of both humeral and cell-mediated immunity and increases susceptibility to infection. There is considerable evidence to suggest that regular supplementation with zinc or at least awareness of consuming foods rich in zinc is useful to improve immune function and fight off both infections and cancer.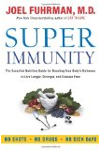 Continue Learning about Minerals