Studies have been consistently positive demonstrating zinc deficiency is associated with an increased incidence and severity of infections, and zinc supplementation is beneficial.
Zinc supplementation decreases incidence of pneumonia and antibiotic use.
Zinc supplementation decreases the duration of colds and flu by a day or more.
Maternal zinc supplementation leads to a decrease in infant infections.
Two studies have shown zinc supplementation to decrease child mortality by more than 50%.
The largest and most conclusive analysis of this issue (the respected Cochrane meta-analysis) concluded that once a person has a cold or flu, zinc supplements significantly reduced the severity of cold symptoms as well as the length of illness. Among people taking zinc within 24 hours of the start of symptoms, the risk for still having symptoms at the seven-day mark was about half that of those not taking zinc. The review found that not only did zinc reduce the duration and severity of common cold symptoms, but regular zinc use also worked to prevent colds, leading to fewer school absences and less antibiotic use in children. In preventing colds, zinc supplements taken for at least 5 months conferred a risk for catching a cold that was only two-thirds that of controls, not taking the supplements.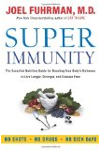 Zinc is vital for a healthy immune system, and zinc lozenges can also be effective in reducing the severity and duration of a cold. Watch as consumer healthcare expert Tod Cooperman, MD, discusses the benefits/warnings of taking zinc supplements.
Continue Learning about Minerals