There are a range of activities, foods and medications you should avoid while undergoing potassium supplementation. Exercise can dehydrate you and increase the amount of potassium in the blood, so you should not start a fitness program or increase your activity without first speaking with your doctor. Many low-sodium foods have added potassium in them, which can alter the level of potassium in your blood. Low-sodium foods and salt substitutes should be avoided during your treatment with potassium supplements. Potassium may interact with the following drugs and herbal supplements: angiotensin-converting enzyme inhibitors (ACE inhibitors), angiotensin receptor blockers (ARBs), indomethicin, water pills (diuretics), dandelion, gossypol, licorice and others. Always be sure your doctor and pharmacist are aware of all medications and supplements you are taking, even if they are available over-the-counter.


Continue Learning about Minerals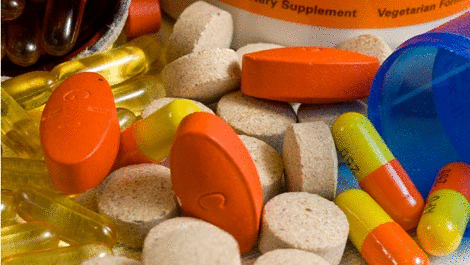 Our bodies need some inorganic substances like iron, calcium and chromium for proper health. If you're not getting enough of a particular mineral, there are a wide array of mineral supplements available. Often it is not as easy to ...
take in or absorb minerals by themselves, so look for recommendations about taking supplements with a meal or seeing how supplements are frequently combined -- like calcium with vitamin D.
More