The top ten vegetables loaded with calcium are:
artichokes
broccoli
brussels sprouts
cabbage
carrots
celery
lima beans
snap beans
spinach
swiss chard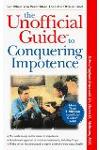 More About this Book
Unofficial Guide to Impotence
The Unofficial Guide to Conquering Impotence delivers the inside scoop on impotence: the truth about Viagra, what treatments really work, and how lifestyle changes can aid in conquering...
Broccoli, kale, and tofu that is processed with calcium can also add calcium to the diet.
Spinach, rhubarb, and okra also contain calcium, but these foods are also high in calcium-binding oxalates, so less than 10 percent of the mineral is absorbed in the body. Continue Learning about Minerals