The body needs, and stores, fairly large amounts of the major minerals. These minerals are no more important to your health than the trace minerals; they're just present in your body in greater amounts. One of their key tasks is maintaining the proper balance of water in the body. Sodium, chloride and potassium take the lead in doing this. Three other major minerals—calcium, phosphorus and magnesium—are important for healthy bones. Sulfur helps stabilize protein structures, including some of those that make up hair, skin and nails.
Major minerals travel through the body in various ways. Potassium, for example, is quickly absorbed into the bloodstream, where it circulates freely and is excreted by the kidneys, much like a water-soluble vitamin. Calcium is more like a fat-soluble vitamin because it requires a carrier for absorption and transport.
The human body utilizes minerals for the proper composition of bone and blood and the maintenance of normal cell function.
Minerals, which constitute up to 5 percent of our body weight, function along with vitamins to maintain the structure and integrity of the body. They also act as essential components in many metabolic processes. Mineral deficiencies are common but can easily be avoided by focusing on a balanced diet that provides both major and trace minerals in abundant amounts.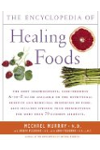 More About this Book
Encyclopedia of Healing Foods
From the bestselling authors of The Encyclopedia of Natural Medicine, the most comprehensive and practical guide available to the nutritional benefits and medicinal properties of virtually everything...
The role of minerals in your body is to help your body to grow and to stay healthy. Minerals are essential nutrients for your body.
Continue Learning about Minerals