Foods that are high in calcium include:
Nonfat milk
Collard greens
Turnip greens
Canned salmon
Beet greens
Dandelion greens
Navy beans
Kale
Here is a tip for effectively increasing your calcium intake: add inulin. In addition to helping your body resist foodborne pathogens, the dietary fiber inulin aids calcium absorption. So try mixing and matching calcium sources (nonfat milk, kale, canned salmon and black-eyed peas) with inulin sources (bananas, leeks, onions, garlic, asparagus and artichokes).
Usually, you can reach the recommended amounts of dietary calcium simply by including three or four servings of calcium-rich foods each day. Milk, cheese and yogurt are easy sources and have an added benefit in that they contain lactose, which enhances calcium absorption. If you are watching your weight, select low fat milk and byproducts. Other sources of calcium include salmon with bones, sardines, calcium-enriched juices and other food products, soy foods, and green leafy vegetables. Nevertheless, keep in mind: you have to eat a lot of non-dairy foods to get your calcium as it's not as easily absorbed as in dairy foods. For instance, you'd need to consume 8 cups of spinach, nearly 5 cups of red beans, or 2 1/2 cups of broccoli to get the same amount of calcium absorbed from 1 cup of milk.

While getting calcium from food is preferable because of the other vitamins and minerals present, you can also get your daily calcium requirement from supplements, particularly those made from calcium carbonate or citrate.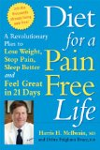 The ideal high-calcium diet sources are:
fortified low-fat yogurt or milk (300 milligrams per cup)
soy milk (300 milligrams per 1¾ cup)
pink wild salmon (215 milligrams per 4 ounces)
kale (180 milligrams per cup)
spinach (180 milligrams per cup)
tofu (155 milligrams per cube)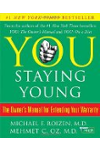 Foods high in calcium are kelp and other seaweeds, cheddar cheese, and leafy green vegetables, such as collards, kale, and turnip greens. Good sources of calcium are nuts and seeds, such as almonds and sesame seeds, yogurt, tofu, and apricots.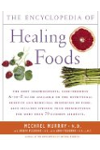 More About this Book
Encyclopedia of Healing Foods
From the bestselling authors of The Encyclopedia of Natural Medicine, the most comprehensive and practical guide available to the nutritional benefits and medicinal properties of virtually everything...
One can find calcium in a variety of sources even in plant based diets. Some great examples have already been mentioned. Here are a few more:
Cauliflower
Apples
Broccoli
Cherries
Garlic
Raspberries
Carrots
Cabbage
Figs
Pears
Adults, age 19 to 50 years old need 1,000 milligrams of calcium daily. Women older than 50 and men aged 70 and beyond, should increase their daily intake to 1,200 milligrams.

Milk, yogurt, and cheese are the major sources of calcium in the American diet. Each serving from the dairy group will provide approximately 300 milligrams of calcium. (Choose only nonfat and low-fat milk and yogurt and reduced-fat or skim milk cheeses to reduce the amount of saturated fat in these foods.) Although three servings of dairy foods will just about meet many adults' daily needs, Americans consume only about 1 1⁄2 servings of dairy daily, on average.

Broccoli, kale, canned salmon with bones (the calcium is in the bones), and tofu that is processed with calcium can also add calcium to the diet. Calcium-fortified foods, such as juices and cereals, are also excellent sources. Spinach, rhubarb, and okra also contain calcium, but these foods are also high in calcium-binding oxalates, so less than 10 percent of the mineral is absorbed in the body.
Continue Learning about Minerals