Getting adequate calcium is so important throughout the child and adolescent years. Children ages 1-3 need ~700 mg/day calcium, ages 4-8 need 1,000 mg/day and ages 9-18 need 1,300 mg/day. Milk, yogurt, and cheese are rich natural sources of calcium and are the major food contributors of this nutrient to people in the United States. Some kids friendly choices include: string cheese, yogurt, milk, grilled cheese, pudding and calcium-fortified orange juice. Other good sources include: kale, broccoli, tofu, sardines, cottage cheese and canned salmon. Be sure to select 3-4 serving per day to get an adequate intake.
Here are the Institute of Medicine recommendations on calcium intake to match the needs of most healthy children in each age group:
Children ages 1 - 3 -- 700 mg per day (about 2 one-cup servings of milk)
Children ages 4 - 8 -- 1000 mg per day (about 3 one-cup servings of milk)
Children ages 9 - 18 -- 1300 mg per day (about 4 one-cup servings of milk)
From
Good Kids, Bad Habits: The RealAge Guide to Raising Healthy Children
by Jennifer Trachtenberg.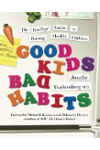 Calcium requirements vary by age. According to the National Institutes of Health, children between ages 1 and 3 require 700 milligrams of calcium/day; children 4-8 years of age require 1000 milligrams/day; and children 9-13 years of age require 1300 milligrams calcium/day. Calcium is best absorbed through food. The best sources of calcium come from milk, yogurt and cheese. An 8 ounce glass of milk contains 300 milligrams of calcium and yogurts will vary, so check the nutrition facts panel for a product to have at least 30% calcium (which is equivalent to 300 milligrams calcium).
Continue Learning about Minerals