The non-essential minerals are minerals that are not required for human nutrition. In fact, many of them are considered toxic chemicals and should be avoided. Some of the non-essential minerals are:
Aluminum
Antimony
Arsenic
Barium
Beryllium
Bromine
Cadmium
Cerium
Cesium
Cobalt
Dysprosium
Erbium
Europium
Gallium
Gandolinium
Gold
Hafnium
Holmium
Indium
Iridium
Lanthanum
Lead
Lithium
Lutetium
Mercury
Nickel
Niobium
Osmium
Palladium
Platinum
Praseodymium
Rhenium
Rhodium
Rubidium
Ruthenium
Samarium
Scandium
Silver
Tantalum
Tellurium
Terbium
Thallium
Thorium
Thullium
Tin
Titanium
Tungsten
Vanadium
Ytterbium
Yttrium
Zirconium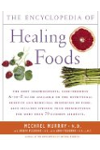 More About this Book
Encyclopedia of Healing Foods
From the bestselling authors of The Encyclopedia of Natural Medicine, the most comprehensive and practical guide available to the nutritional benefits and medicinal properties of virtually everything...
Continue Learning about Minerals