Contrary to what many think, getting enough calcium daily doesn't mean you have to drink glass after glass of milk. Dietary calcium is abundant not only in milk, but in yogurt, leafy green vegetables, tofu, and corn tortillas. A cup of 1% milk or a cup of low- or nonfat yogurt has about 300 milligrams of calcium; a three-ounce can of salmon has about 200 milligrams; six ounces of calcium-fortified orange juice has about 200 milligrams; one cup of cooked, chopped broccoli has about 350 milligrams. Check the labels on packages. These will list the percentage of daily value (DV) for calcium, based on 1,000 milligrams. Thus 30% of daily value is 300 milligrams.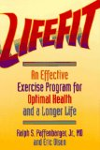 Dairy products such as milk, yogurt, and cheese are excellent sources of calcium. Yet other foods can provide calcium, too. Try dark green leafy vegetables, tofu, beans, almonds, and calcium-fortified juices and cereals. These foods boost your calcium intake -- and provide other helpful nutrients at the same time.
Calcium, the major nutrient needed to form new bone cells, is vital for bone health. Your bones store more than 99 percent of the calcium in your body. Good sources include dairy products, almonds, dark green leafy vegetables and calcium-fortified foods such as cereals and fruit juice.
Whole foods outperform supplements as a source of most bone-healthy nutrients. Make selections that contain more than 10 percent of the daily value. Many foods are now fortified with calcium, making it easier to accumulate what we need. Look for these items:
Milk, yogurt, cheese
Orange juice fortified with Vitamin C
Cereals fortified with Vitamin C
Dark green leafy veggies, such as kale, broccoli, spinach
Seafood, such as oysters, perch, clams, blue crab, shrimp.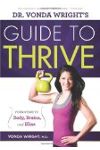 Here are selected food sources of calcium from the U.S. Department of Agriculture (USDA) National Nutrient Database for Standard Reference:
Yogurt, plain, 1 cup
Cheddar cheese, 1 ounce
Milk, nonfat, 1 cup
Yogurt, fruit, low-fat, 1 cup
Orange juice, calcium-fortified, 6 ounces
Tofu, firm, made with calcium sulfate, 1/2 cup
Salmon, pink, canned, with bones
Cottage cheese, 1% milk fat, 1 cup
Spinach, cooked, 1/2 cup
Chinese cabbage, raw, 1 cup
While milk and other dairy products are certainly rich sources of calcium, other foods can also help you meet your daily requirements. Just a cup of fortified orange juice supplies about 300 mg of calcium, and three-quarters of a cup of some fortified cereals, such as Whole Grain Total, offers 1,000 mg of calcium. The plant kingdom is also calcium-rich, with spinach, dried beans, and nuts among the best sources.
Foods that are good sources of calcium include:
Yogurt
Ricotta cheese from part-skim milk
Soymilk, fortified
Spinach, cooked from frozen
Milk, 2% milk fat
Swiss cheese, shredded
Cheddar cheese, shredded
Salmon, canned
Soybeans/edamame
Tofu
Parmesan cheese, shredded
Continue Learning about Minerals