Healthy adults usually have between 3 and 4 grams of iron in their bodies, mostly in the bloodstream. We're most vulnerable to infection at sites where germs can enter our bodies. In an adult without broken skin, that means the mouth, eyes, ears, and genitals. And because infectious agents need iron to survive, all those openings have been declared iron no-fly zones by our bodies.

On top of that, those openings are patrolled by chelators -- proteins that lock up iron molecules and prevent them from being used. Everything from tears to saliva to mucus -- all the fluids in those bodily entry points -- is rich with chelators.

When we have illnesses like cancer, our immune system kicks into high gear and fights back with what is called the acute phase response. The bloodstream is flooded with illness-fighting proteins, and, at the same time, iron is locked away to prevent biological invaders from using it against us.

We actually become anemic from chronic disease; not even our blood cells can gain access to this treasure of iron. It's the biological equivalent of a prison lockdown, and it's one of the reasons why people recovering from cancer may want to avoid iron, unless they are seriously anemic.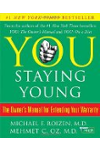 Continue Learning about Minerals