Recent scientific data support the intriguing fact that your body cannot tell the difference between a real event and one that you vividly imagine. This amazing mind-body connection makes sense when you understand neurosignatures. Whether the neurosignature is evoked top-down or bottom-up, the pattern of nerve cell firing and chemical release is similar.

Researchers performed PET (Positron Emission Topography) studies where they viewed the areas of the brain that "lit up" when patients experienced certain events or recalled them from memory. The PET scan technology showed that the same parts of the brain were activated whether people actually experienced something or just vividly imagined it. This research shows how powerful neurosignatures are in allowing your mind to influence your body, as well as the power of your body to influence your mind. As Norman Cousins says, ". . . the human mind converts ideas and expectations into biochemical realities."

You might better understand the power of visualization to create memories of things that haven't yet happened when you think of a flight simulator. By anticipating events before they happen, pilots can create body memories for how to handle situations when they really do occur. In this sense, neurosignatures (created through the imagination) translate the invisible elements of mind (thought, feeling, attitude, belief and imagination) into visible forces of biochemistry that communicate your thoughts and feelings to the cells and organs of your body. You are conscious of some of these communications; others are unconscious.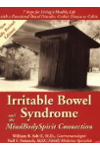 Continue Learning about Mind-Body Therapies