Thermal biofeedback uses finger temperature to identify your state of relaxation.
Place a handheld thermometer on your finger and measure the temperature.
Focus on raising your finger temperature by 2-3 degrees Fahrenheit (preferably to about 96 degrees) while practicing relaxation techniques.
Some people find that it's difficult to "feel" relaxed. Using biofeedback can help show you when you are getting relaxed. Turning on and turning off specific pathways in your brain and nervous system will result in a feeling of calm, higher skin temperatures, and -- most importantly -- blocking of pain messages.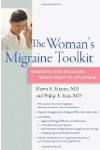 Continue Learning about Mind-Body Therapies