Shiatsu is a healing touch therapy that works similarly to acupressure and acupuncture. This ancient Japanese therapy has been found to ease headaches, back and neck pain, and muscle pain. It is thought that the Japanese took acupressure and acupuncture from the Chinese and developed these therapies into what we know as shiatsu. Unlike acupressure and acupuncture, the shiatsu practitioner works with your deep breathing and rhythmically applies gentle to deep pressure to specific points (called "tsubos") on the body's meridians. This pressure may be applied with palms, fingers, elbows, knees, and feet, but most practitioners work with their thumbs held side by side or, for more concentrated pressure, on top of one another.
A popular spa therapy is shiatsu, an ancient Japanese healing art that is also based upon the concept of Qi. The shiatsu practitioner uses his or her hands, elbows, knees, and even feet to press various points along 12 meridians or pathways in the body in order to balance energy. The pressure is held for several seconds and is repeated several times. It is thought that this pressure helps stimulate the body's endorphins to produce a tranquilizing effect, or it may help by loosening up muscles and improving blood circulation. With shiatsu, the practitioner may also use pulling and pushing strokes, tapping, rubbing, stroking, and squeezing to influence the body's tissues.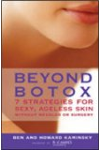 Shiatsu treatment is a form of massage in which the practitioner applies pressure to acupuncture points and larger areas of the body using the hands, feet, elbows, and knees.

Shiatsu is a Japanese healing art that is based upon traditional Chinese medicine. Using the concept of Qi, the energy that animates all living things, the practitioner works with the patient to restore balance to the ailing body and boost the immune system. Touching particular areas of the body stimulates this healing energy. Good health happens when Qi is unrestricted and can flow naturally throughout the body. Contrary, disruptions in the flow of Qi can lead to poor health.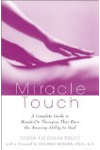 Continue Learning about Mind-Body Therapies