Imagery, or guided imagery, makes use of your imagination to help you relax. With imagery, you think about being in a place that makes you feel peaceful and calm. You try to see, hear, smell and taste things that you picture in your mind. For example, you can imagine lying on a beach, feeling the warmth of the sun and hearing the waves. Imagery may be done with the help of a healthcare provider, or tape recordings.
Guided imagery is a proven form of focused relaxation that integrates the mind and body by listening to a skilled professional introduce peaceful images and healing music into your mind. Guided imagery is a simple but powerful practice that focuses and directs your imagination.

Guided imagery evokes your senses and they respond. Olympic athletes have been using guided imagery for many years. The Olympic swimmers close their eyes and imagine themselves swimming in the water touching the finish line. Their mind believes they have already won the race and they subsequently do win. When you fall in love, you may find yourself thinking about being with the person you love. You are imagining touching and hearing the other person. Your heart begins to beat faster and you many begin to breath faster. This is a type of guided imagery. Your body immediately responds to your thoughts. This is how guided imagery works. Your mind perceives something through the senses and your body immediately responds to the stimuli in a positive way.

Over the past 25 years the benefits of guided imagery had been established by research findings that reveal its impact on your health, creativity, and performance. Ten minutes of guided imagery can reduce blood pressure, cholesterol, and glucose levels in the blood and boost you immunity. It has been used to alleviate depression and stress disorders and reduce the adverse effects of chemotherapy. It is easier for Westerners than traditional meditation because you sit and relax while you listen to someone guide you with their voice into a very relaxing healing state.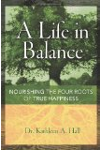 Guided imagery or creative visualization occurs within the imagination. A mental picture, like the beach at sunset or a peaceful green meadow is visualized. The therapist or facilitator speaks softly and gently, creating a comforting and vivid world of relaxation and security. Although the sense of vision is predominantly used, hearing, smell, touch and taste are often added to further enhance the imagery. Once the patient is relaxed, affirmations or other positive thoughts are spoken.

Creative visualization can be done with a trained therapist, by listening to a tape, or independently within one's own imagination. There are many different forms of visualization, such as external (imagining a pleasant scene), lifestyle change (visualizing yourself competently handling a situation), healing, accessing the past, rewriting the past, and spiritual growth.
Visualization or guided imagery is another mind/body tool that has helped many women control emotional distress, anxiety, and pain. While some women seem to be naturally better at imagining than others, this simple technique is one that all women can learn. As with all mind/body therapies, it is best to practice visualization, so you can go into your relaxation mode when necessary to block impending pain. As you visualize a calming scene, become aware of your breathing and anxiety level as you focus, and do not let outside stimulus disrupt your imagery time.
Guided imagery, also called visualization, is a method of communication between body and mind that utilizes perception, position and movement. Guided imagery involves mentally seeing pictures of relaxing situations, such as a sunset on the beach, a flowing mountain waterfall or a brilliant mountain sunrise, especially in a stressful situation, using the following thought processes:

• vision
• smell
• taste
• touch
• position
• movement

As you use all your senses during imagery, you will actually make an effort to smell the flowers and trees, feel the breeze or temperature, feel the texture of the surface under your feet, hear all the sounds in nature. While some people are better at imagining than others, anyone can master this simple, inexpensive relaxation technique. You can use guided imagery during massage or other touch therapy to boost relaxation and feelings of serenity and peacefulness. Much like learning to play the piano or tennis, becoming skilled at guided imagery involves time, patience, and practice; it is one relaxation skill that cannot be rushed or hurried.

Studies have shown that with guided imagery, you can reduce your anxiety level during stressful times and even lower your heart rate and blood pressure. As you continuously visualize a positive healing image, you may significantly contribute to your own well-being.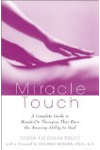 Guided imagery is a mind-body relaxation technique that uses visual images and positive thoughts for a variety of conditions and situations. It can be used to help reduce stress and pain and improve the outcome of certain therapies.
Athletes often utilize it to improve their performance. For example the guided imagery therapist may have a runner envision the entire race they will be running. The patient may be guided to see himself or herself running along the course and across the finish line, seeing their excellent time on the clock and feeling great at the end of the race.
There have been studies that have shown guided imagery is effective for reducing anxiety preoperatively in patients undergoing heart surgery and improving pain postoperatively. There have been several small studies showing that it helps with the quality of life in cancer patients by decreasing anxiety and improving their mood.

Continue Learning about Mind-Body Therapies