Biofeedback is a mind/body technique that can allow you to have conscious control over body functions that usually occur automatically--the heartbeat, blood pressure, muscle tension, pain response, and brain waves have all been targeted. Eastern mystics used biofeedback techniques thousands of years ago as they controlled their skin temperature, blood pressure, heart rate, and other involuntary functions through intense concentration.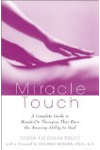 With biofeedback, you are connected to a machine that informs you and your therapist when you are physically relaxing your body. Using sensors placed over specific muscle sites, the therapist will read the tension in your muscles, heart rate, breathing pattern, and the amount of sweat produced or body temperature. Any one or all these readings can let the trained biofeedback therapist know if you are learning to relax.

Over time, the ultimate goal of biofeedback is to learn to relax outside the therapist's office when you are facing real stressors. If learned successfully, electronic biofeedback can help you learn how to control your heart rate, blood pressure, breathing patterns, and muscle tension when you face pain or stress—even when you are not hooked up to the machine.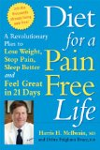 Biofeedback is a system of monitoring pulse, heart rate, muscle tension, and other bodily functions. The monitoring equipment then translates these functions into images or sounds that can be observed on a computer screen.

Following a biofeedback session, the patient learns to consciously alter bodily processes that seem involuntary, such as lifting the shoulders toward the ears when under stress. The biofeedback therapist assists the patient in this process, teaching methods to produce the changes desired. A psychologist with specific training in biofeedback will conduct the session, which typically lasts from 30 to 60 minutes.
Biofeedback measures specific body functions, such as heartbeat or breathing, and feeds this information back to you in the form of sounds or lights. This can help you become aware of your body's responses and learn to control them using relaxation and cognitive techniques.

For example, a tone may sound when breathing falls to a certain level or a light may flash as muscles relax. You can practice different relaxation techniques while attached to biofeedback equipment and get immediate sensory input about which techniques produce the desired results, such as slowing the heart rate or relaxing tense muscles. The hope is that this extra feedback helps people find -- and refine -- techniques that can calm the body and reduce anxiety.

While biofeedback is often used to treat panic disorder, there's little research showing how effective it is or how long it should be used.
Continue Learning about Mind-Body Therapies