Throughout history views on how diseases should be treated have changed, philosophers and thinkers have considered two different views -- that the mind and body are part of the same system and that they are entirely separate. In his book Timeless Healing, Harvard's Herbert Benson, M.D., says, "A review of ancient history shows that we are returning to original beliefs that the mind and body cannot be separated."

In her book, Health Psychology, Shelley Taylor says that most evidence suggests that ancient people considered the mind and body as a unit and believed that evil spirits caused disease by entering the body. Exorcising and removing these spirits from the body could restore health. Later, the Greeks attributed disease to body factors (the humoral theory of illness) but believed that these factors could also affect the mind. They proposed the concept of "Holos," that medical disease involved the whole person instead of only the diseased body part. This is the view held by many non-Western societies.

During the Middle Ages, the pendulum swung back toward mental explanations for illness. Disease and illness were felt to be God's punishment for evil doing. A cure was often sought by torturing the body to drive out evil spirits. Later, this "treatment" was replaced by penance achieved through prayer and good works.

With the Renaissance came advances in understanding the human body and disease based upon scientific discovery and new technology, particularly the microscope. Medicine turned more and more to scientific investigation of the body -- rather than the mind -- as the basis for medical progress. In order to break with the superstition of the past, the whole person was dissected into the mind and body.

In 1637, the French philosopher and mathematician René Descartes suggested that the body did not require the mind to operate. Physicians followed his lead for the next 300 years, emphasizing abnormalities at the cellular level as the sole cause of illness. Physical evidence became the only basis for diagnosis and treatment of illness. This became the biomedical model of illness and health.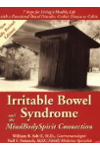 Continue Learning about Mind-Body Therapies