Tai Chi, also known, as Tai Chi Chuan originally began as a Chinese martial arts practice, but has become more of a mind-body practice in modern times. Translated it means "Supreme Ultimate Force". It combines the two competing forces of the body known as Yin and Yang allowing the chi or energy of the body to flow freely and enhance health and well-being.
Tai Chi uses a series of gentle movements that flow gracefully from one to another. Some describe it as a combination of yoga and meditation. It requires focus and concentration on the movements and is necessary for one to be in the present moment to do the exercises. The health benefits of Tai Chi include improved balance, muscle strength and flexibility. It also may reduce pain and fatigue in patients with fibromyalgia.

Tai-Chi is an ancient Chinese martial art, created by a Taoist monk in the twelfth-century. Tai Chi is based on the Taoist philosophy of Yin and Yang. Some styles of Tai-Chi include the Yang-style, Wu-style, Sun-style, and the Chen-style. Tai-Chi uses solo form training, slow deliberate movements, combined with breathing. Tai-Chi also includes two person training called, push-hands, weapons as well as self-defense. Tai-Chi can improve a number of health issues. Medical studies in Tai-Chi have shown that it has favorable effects on such conditions as, high-blood pressure, Parkinson's, fibromyalgia, cancer, stroke, Alzheimer's and even diabetes. Tai-Chi can improve your balance, your strength, your flexibility, your memory, as well as chronic body pain.
Tai chi is a mind-body therapy that combines meditation with slow, graceful movements, deep breathing, and relaxation. It is well established as an effective therapy for reducing pain related to arthritis. Tai chi also improves cardiovascular health, sleep, energy, balance, and mood, and promotes a feeling of well-being. It should be taught by a qualified tai chi instructor so that you learn how to do the exercises correctly.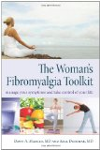 T'ai chi is a form of Chinese martial arts. It involves moving meditation intended to balance the flow of energy, known as chi or qi. T'ai chi uses gentle, flowing body movements. The person practicing t'ai chi learns how to move the head and each leg, foot, hand, and arm in graceful and coordinated movements, while centering the mind. T'ai chi instruction is often available through community health centers.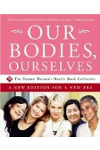 Tai chi appears to be safe for individuals with heart failure. Tai chi is a gentle enough to be tolerated by patients with heart conditions. In addition, Tai chi has many positive physiological effects such as reducing stress and anxiety, improving blood flow, and reducing blood pressure.
Tai chi combines intense mental focus with deliberate, graceful movements that can improve strength, agility, and balance. Each of the many tai chi "forms" involves a series of movements. "Grasping the sparrow's tail," for example, begins with motionless relaxed breathing, followed by smooth turns and slow, precise movements of the arms, hands, and legs. The forward and backward motions give the impression of playing a tugging game with a bird.
Tai chi is a traditional Chinese exercise based on two basic concepts. The first concept is energy, called qi or chi. This energy flows through the body along pathways called meridians. The second concept of Chinese medicine is that when the flow of qi or chi is blocked, the body and mind are out of balance. When the body is out of balance it can become ill. Tai Chi is done to bring the body back into balance and increase your energy.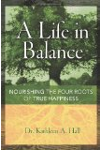 T'ai Chi is an ancient Chinese system of slow, graceful, flowing motion derived from the martial arts, and prior to that, the natural movements of birds and animals. Literally translated, tai means big or great and chi means ultimate energy. Through gentle, yet powerful dance-like sequences, T'ai Chi stimulates circulation and chi. Each form or set is accompanied by instructions for breathing. Practicing these exercises can improve balance, fine motor skills, rhythm, and alignment. Cognitively, T'ai Chi cultivates concentration and memory.
Tai Chi by definition is described as: Chinese martial art and form of stylized, meditative exercise, characterized by methodically slow circular and stretching movements and positions of bodily balance.
This form of exercise has slow powerful movements. Plenty of focus is required and with practice will result in improved physical and mental well-being.
Tai chi chuan (pronounced "tie-jee choowan") literally means "supreme-ultimate system" or "supreme-ultimate fist" (the early practitioners, for all their spiritual development, seem not to have developed a sense of modesty about their art). The practice involves controlled breathing and a series of slow, continuous, and deliberate movements patterned on the movements of animals or other natural phenomena, all of which have a distinctly martial application.
Tai chi chuan is classified as an "internal" martial art in that it emphasizes mental and spiritual development and the development of one's intention and concentration, along with one's ch'i (or qi) -- vitality, life force, or internal energy -- as well as physical strength, speed, flexibility, and the practice of distinctly combative techniques. Although it's a martial art, one doesn't have to practice it as such, and from the beginning, tai chi has been integrated into an entire system of health based on Ch'i Gung, or "energy practice," the purpose of which is to cure or prevent disease and increase vitality and longevity by promoting the unobstructed flow of ch'i throughout the body.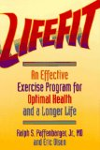 Tai chi is full of good, low-impact exercises for everyone. In this video, Dr. Oz Show guest Karl Romaine demonstrates some simple and effective tai chi exercises.
With tai chi, you follow a series of slow, graceful movements that mimic the movements you do in daily life. You move forward, backward and from side to side in a carefully, coordinated manner--flowing together as though your body was doing one continuous movement. Because the exercise emphasizes complete relaxation and passive concentration, it can be compared with "meditation in motion." Tai chi is said to speed healing, improve circulation, boost immune function, and decrease stress.
Continue Learning about Mind/Body Exercise