Other forms of exercise that can be a terrific supplement to your regimen of aerobics, strength training and stretching include tai chi or Pilates, which focus on balance, flexibility, and agility. When performed under experienced, expert supervision, yoga can be a wonderful way to decrease stress and improve range of motion, as well as increase strength and cardiovascular ability.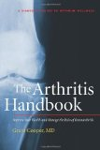 Pilates and yoga both have benefits that strength training and cardiovascular training may not provide.
Yoga is a form of exercise that will help elongate your muscles. Increase flexibility has endless possibilities and all too often people do not focus on their flexibility. Yoga will also aid in relaxation. Our society is too tense and yoga is a form of exercise to help relieve that tension and would truly be beneficial to everyone!
Pilates, this form of exercise will help assist in building core strength. Pilates has a variety of moves that not only require core strength but also require balance. In order to get balance, you need to build stability. Everyone needs to stability and this unfortunately is something that does not get enough attention that is needed.
Everyone needs flexibility, stability, core strength, balance, and relaxation and you will receive all of the above from Pilates and yoga.
Yoga and Pilates both have many benefits to all fitness levels. Yoga is said to be one of the most ancient of physical practices and is suitable for those seeking to link the physical and spiritual together or even those simply wishing they could attain a higher butt. Yoga helps to connect the mind and body so that you become more present in all you, which in turn aids in injury prevention. Yoga also increases flexibility and decreases the physical symptoms of stress. Many forms of yoga (Vinyasa, power yoga, ashtanga) burn a considerable amount of calories without the high impact of running or jumping. Yoga also emphasizes core connection leading to a more streamlined abdominal.
Pilates was brought to us by Joseph Pilates and was first termed "controlology". Pilates is excellent for core conditioning as it focuses on kepping to core (hips to shoulders, including pelvis) aligned throughout many different ranges of movement. Pilates also promotes flexibility and greater range of motion at the joints while decreasing stress and promoting mind and body unity.
Both yoga and Pilates are a wonderful addition to any fitness program and great for any level. Be sure you find a qualified professional to help you with proper alignment and sequencing so you keep these exercises safe and effective.
Continue Learning about Mind/Body Exercise