Rhythmic large-muscle exercise such as swimming, walking, or jogging can be a form of relaxation for many of us. The rhythmic motion of the legs and arms while walking or running can have an almost hypnotic effect, and running long distances at a comfortable pace appears to produce exactly the same changes in brain-wave activity as deep meditation.

Prolonged, large-muscle exercise also apparently stimulates the release of endorphins, the body's own natural painkillers, which have a soothing, calming effect and may account for the state of euphoria that some experience, typically after 30 minutes or so of exercise. Although this phenomenon is widely known as the "runner's high," you don't have to run to experience it. Any sustained, moderately vigorous activity of about 30 minutes' duration will do, and duration is important here; it takes about 30 minutes for metabolic changes to result in increased endorphin levels. This activity can be anything -- brisk walking, swimming, cycling, aerobic dance. Whether or not resistance training also offers similar benefits hasn't been studied extensively, but we suspect that for the appropriate personality, it's just as effective and beneficial.

And at a more basic level, a fatigued muscle is a relaxed muscle; even if exercise doesn't remove the source of stress, or even if exercise doesn't result in a "runner's high," the physical fatigue provides an important refuge from the physical tension and resulting high blood pressure that accompany stress.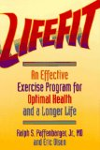 A question to respond with is what exercise will not help you relax? Some of your best forms of relaxation exercises would include some form of yoga. Find a yoga studio or go to your local fitness center and take a class. You will be introduced to a 45 to 60 minute class consisting of stretching to help elongate your muscles and help take your stress away. In addition, all exercise can assist in relaxation. Some people love to exercise, some hate it, and others are in-between. Regardless of your feelings toward exercise, your body will thank you, you will feel a sense of accomplishment, and should result in a relaxed body.
Continue Learning about Mind/Body Exercise