Whether you're old or young, fit or even suffering from a neurodegenerative disorder, aerobic exercise has been found to be beneficial for cognitive health. Randomized controlled trials, along with reviews of many of these trials have shown that exercise improves cognitive function across the board. It has also been found to be particularly good at enhancing executive control processes (e.g. planning and working memory).

Exercise is also thought to encourage the growth of new brain cells. In the past scientists always thought that neurogenesis – growing new brain cells – was impossible in humans. New studies, though, have shown that we can grow new brain cells.

Research reviewed in Neuromolecular Medicine suggests physical exercise can promote neurogenesis in the hippocampus – an area of the brain thought to be important in memory and learning.

Verdict: The evidence for exercise boosting cognitive function is head-and-shoulders above that for brain training, drugs, nutritional supplements and meditation. Scientifically, on the current evidence, exercise is the best way to enhance your cognitive function. And as for its side-effects: yes there is the chance of an injury but exercise can also reduce weight, lower the chance of dementia, improve mood and lead to a longer life-span. Damn those side-effects!
The results are in (for now).


Physical exercise has been shown to slow cognitive decline in older adults, and an expanding body of work is also pointing towards benefits for younger populationsl. In one study performed at the Georgia Prevention Institute, students who exercised more, showed greater brain activity in the region associated with decision making, social, and complex cognitive behavior.
It is time for all of us, no matter what our age, to get up off the couch and get moving. The research is overwhelming on the positive effects of exercise in every season of our lives. A University of Illinois study showed adults who walked 45 minutes three times a week improved performance on cognitive tasks by 15 percent.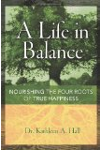 Simple coordination based exercises not only improve your coordination but they can also improve your brain function and learning. There's evidence that nervous system development and organizational skills continues throughout life, although, mostly this occurs in the first 5 years of life.
In the early months of life your movement is unilateral or 'same sided'. That is, the arm and leg on the same side of the body extend and flex together to create movement, so that when your right arm moves forward so does your right leg. At about six months of age you develop a cross crawl pattern where the opposite arm and leg flex and extend together. So that when your right arm moves forward your left leg does. This cross crawl pattern is correct coordination and you will use this for the rest of your life unless it becomes impaired.
Brain exercises and physical coordination are benefits of physical activity such as coordination exercises because mind and body are connected. Certain physical coordination and occupational therapy activities support learning, especially reading fluency and comprehension.
Continue Learning about Mind/Body Exercise