By definition Whole Milk is Milk from which no constituent, such as fat, has been removed. Thus it has a higher fat content than 2%, 1% and Fat-Free milk which have reduced amounts of fat that alter the total calories in the product but do not alter the amount of other nutrients in the Milk such as Vitamin D, Calcium and Protein.
Whole milk contains not less than 3.25 percent milk fat and 8.25 percent nonfat solids. The addition of vitamins A and D is optional. If vitamin A is added, it must be present at a level of not less than 2,000 International Units (IU) per quart. If vitamin D is added, it must be present at a level of 400 IU per quart.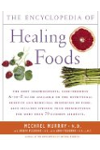 More About this Book
Encyclopedia of Healing Foods
From the bestselling authors of The Encyclopedia of Natural Medicine, the most comprehensive and practical guide available to the nutritional benefits and medicinal properties of virtually everything...
Continue Learning about Milk & Health