Here are some ways you include more milk in your diet:
Switch from whole milk to lower fat varieties gradually over a period of a week or two.
If you don't enjoy the taste of plain milk, try flavored low-fat milk or mix plain milk with the flavored kind.
For a warm and healthy drink, steam a cup of low-fat or nonfat milk and add a dash of vanilla and cinnamon.
Eat cereal for breakfast, if you don't now, so you can consume about a cup of milk that way.
Slip milk into a smoothie -- use ½ cup nonfat milk, ½ cup nonfat yogurt, and a cup of berries.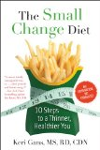 Continue Learning about Milk & Health