Although there is no cure for migraines, there are effective ways to manage the pain. Prescription triptans, for example, provide major relief to many migraine sufferers. In fact, most migraine sufferers, when treated with triptans early in an attack, are able to resume normal activities within a couple of hours. Triptans aren't for everyone, though, and may not be helpful in treating certain types of migraines. So work with your doctor to find a migraine management plan that's right for you.
The year 1993 ushered in a new era of headache treatment with the release of sumatriptan (Imitrex). This medication revolutionized the treatment of migraine. Subsequently, six more medications similar to sumatriptan, called triptans, were released. Triptans are generally quite effective and very well tolerated, especially if taken early in an attack. There are several differences among the individual triptan therapies, with some providing more rapid onset of relief and others having fewer side effects. Four in five migraine sufferers obtain relief from a triptan. If one doesn't work, be sure to try a least two others before deciding that triptans don't work for you.
Drug companies continue to collect data in pregnancy registries on women who have used triptans during pregnancy. There is currently no high-quality evidence suggesting an increased risk for birth defects when a triptan was used during pregnancy. Most women who used a triptan during pregnancy used sumatriptan (Imitrex), and no specific increased risks have been identified.
A recent review of available data on sumatriptan treatment concluded that first-trimester treatment of worsening or new-onset migraine is probably safe. Due to the relatively small number of identified women who have used triptans during pregnancy, however, strong safety recommendations cannot be confidently made, and these drugs should generally be avoided during pregnancy. If you do take a triptan when you're pregnant, contact the drug company to let them know, so that they can continue to collect data on triptan effects during pregnancy.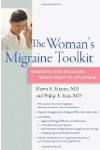 Triptans are considered the most effective drugs for treating migraines, but they are not effective for everyone. These drugs may work by changing blood flow in the brain or by affecting levels of certain brain chemicals. Several triptans are available. They differ in effectiveness and side effects. Headaches tend to recur more often with some triptans than with others. In general, triptans that work quickly are more effective than those that work more slowly.
Several triptans are available in the US. These include almotriptan (Axert), eletriptan (Relpax), frovatriptan (Frova), naratriptan (Amerge), rizatriptan (Maxalt), sumatriptan (Alsuma, Imitrex, Onzetra, Sumavel, Zembrace) and zolmitriptan (Zomig). A product is available that combines sumatriptan with the NSAID naproxen in a single pill (Treximet).
Guidelines for treating migraine attacks published by the American Headache Society state that frovatriptan is effective for short-term prevention of menstrual-related migraines. They also say that naratriptan and zolmitriptan are probably effective.
This answer was adapted from Sharecare's award-winning AskMD app. Start a consultation now to find out what's causing your symptoms, learn how to manage a condition or find a doctor.
In pill form, triptans such as almotriptan (Axert), eletriptan (Relpax), rizatriptan (Maxalt), sumatriptan (Imitrex), or zolmitriptan (Zomig) can stop a migraine headache within two hours, provided the drug is taken when the headache is still mild. Doctors stress the importance of taking the drug as soon as possible after your symptoms begin, because as the headache progresses, migraine slows down the function of the gastrointestinal system so the medications aren't absorbed as well.
Drug developers created triptan drugs in an effort to make a "cleaner" ergot; that is, a medication that worked similarly but caused fewer side effects. The first of these, sumatriptan (Imitrex), was approved by the Food and Drug Administration (FDA) in 1991.
Although naratriptan (Amerge) and frovatriptan (Frova) can take nearly twice as long to work, they have fewer side effects and are more effective in preventing the headache's return within 24 hours.
Sumatriptan and zolmitriptan come in nasal sprays that cut the medication's absorption time to an hour, making them a good choice for more intense migraine headaches.
An injectable form of sumatriptan can provide relief in as little as 15 minutes. It's available in an automatic injector, allowing individuals to self-administer the drug, although many are hesitant to do so. It is also available in a needle-free version, called Sumavel.
These drugs relieve pain far faster than ergots, with improvements within five minutes and complete relief within one to two hours. Experts now believe that triptans may also temper inflammation as well as constrict blood vessels.
Continue Learning about Migraine Headache Treatment