Acetaminophen is available in combination with other drugs. The following combinations may be effective against migraines:
acetaminophen, aspirin, and caffeine (Excedrin Migraine)
acetaminophen, isometheptene, and dichloralphenazone (not FDA-approved)
butalbital, caffeine, and acetaminophen (for example, Fioricet, Fiorinal, Lanorinal)
acetaminophen and an opioid, such as codeine or oxycodone. Opioids have the potential to cause dependency or addiction.
This answer was adapted from Sharecare's award-winning AskMD app. Start a consultation now to find out what's causing your symptoms, learn how to manage a condition, or find a doctor.
Medications used to treat migraine include:
Infrequent migraines typically occurring less than 3 days per week:
Analgesics - aspirin, acetaminophen, ibuprofen, naproxen
Analgesics plus caffeine - Excedrin, ibuprofen, 1/2 can of cola
Triptan - sumatriptan, rizatriptan (Maxalt), zolmitriptan (Zomig), almotriptan (Axert)
Ergotamine - dihydroergotamine
Antinausea medication - metoclopramide (Reglan), promethazine (Phenergan), prochlorperazine (Companzine)
Frequent migraines typically occurring 3 or more days per week:
Antidepressants - amitriptyline (Elavil), imipramine (Tofranil)
Neuromodulating therapies - topiramate (Topamax), valproate (Depakote), gabapentin (Neurontin)
Blood pressure medications - timolol (Blocadren), propranolol (Inderal), verapamil (Calan)
Drugs that reduce migraine frequency were initially tested for other health conditions. Effective migraine prevention drugs include therapies initially designed to improve mood, nerve diseases, and high blood pressure.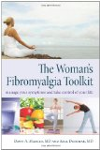 Continue Learning about Migraine Headache Treatment