A migraine isn't just a headache, but rather a wide range of unpleasant and often disabling symptoms. The time frame of a headache episode is quite variable. Monitoring the time to peak headache is a useful concept for migraine sufferers. Although the average time to the worst headache symptoms is 3 hours, some migraines peak within a few minutes or a couple of hours, while others may take a day or longer to reach maximum severity. If your migraines typically peak very quickly, you'll want to treat very early in your migraine episode. If you use medications, you may prefer to use those medications that get into the bloodstream more quickly than oral tablets, such as nasal sprays or injections.

Another important aspect of the concept of time to peak intensity is that some people wake up with a severe headache, and the usual oral medications don't work well. These are often the headaches that make them miss work or school, or that send them to the emergency room. The explanation for this is that, for some reason, the headache began during sleep and, by the time they woke up, they were already into the difficult-to-treat cutaneous allodynia phase. If this happens to you, you may not respond well to oral medications when you wake up with a migraine, and you may get better relief with non-oral forms of medications, such as nasal sprays or injections.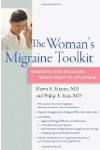 Time to peak headache is the time it takes from when a headache is first noticed to when it is at maximum intensity. Migraines may build up over hours or reach maximum intensity within seconds. The time to peak intensity is very important in selecting abortive therapy. Migraines that build up over time can be treated with oral medication. Migraines that reach maximum intensity very quickly may not respond well to oral medications which take time to be absorbed and become effective. Rapid onset migraines may require non oral routes of administration such as nasal sprays, injections, or suppositories.
Continue Learning about Migraine Headache Treatment