Take the headache quiz below to determine the type of treatment you should use for your migraine headaches. In general, acute therapy is used for infrequent headaches -- if you regularly get headaches less than 2 days per week, you will likely treat these headaches with acute therapy. If you typically have headaches 3 or more days per week, you will probably need to focus on acute and preventive therapy. Some people use daily prevention therapy (which might include relaxation, stress management, exercises, and/or prevention drugs) plus occasional acute treatment for infrequent severe headaches.
Do you usually have a headache for more than 2 days each week?
Do you miss school, work, or important social engagements even though you take medications when you have a headache?
Do you overuse painkillers to try to prevent headaches from starting?
If you answered "no" to all of these questions, you can probably treat your headaches with acute therapies. If you answered "yes" to any of these questions, talk to your doctor about migraine prevention.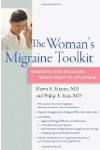 Continue Learning about Migraine Headache Treatment