Acupuncture and other types of non-medication therapy are all usual in treatment of headache problems. Frequently recommended is biofeedback therapy for tension type headaches by virtue of the fact that it really gives you a technique you can use at home. Acupuncture certainly works in migraine and tension headaches, the only difficulty is that you will be dependent on the treater or acupuncturist to give you relief of the headache problem and most of us would like to freedom to do it ourselves. Other options would be biofeedback, exercise, and yoga.
Acupuncture is a viable treatment alternative for migraine patients, especially those with contraindications to traditional pharmacological therapy or those with headaches that remain refractory to multiple trials of medications.

There evidence supporting acupuncture use in treatment of migraines consists of 22 trials which showed that acupuncture provides more benefit than routine care or acute treatment alone. The acupuncture is at least as effective as traditional prophylactic therapy, but with fewer side effects.

Acupuncture should be considered a therapeutic option for patients willing to undergo the treatment.

It is important to understand headaches viewed in the lenses of Chinese Medicine are an acute symptom of a chronic state of disharmony. The person who is suffering with migraines will most likely need to make changes to see lasting benefit. As the mind and the body are always one manifestation - addressing chronic issues such as Migraine involves more than a "magic point".
An Acupuncturist will formulate a strategy based on an analysis of the pattern, which is the source of pain. Over the course of series of sessions the choice of points will shift as the difficulty unwinds. All within an understanding of the type of movement and relaxation that is required for healing to take place.
Ultimately the resolution of the acute manifestation of Migraines will lead to an understanding of the changes, which must be made. The underlying tendency to develop an imbalance will remain, and without real change the headaches will likely return if bad habits get out of hand.
Acupuncture is an option to consider if you have chronic migraines and/or tension headaches. In two studies conducted in New York City and London, acupuncture was found to be a cost-effective treatment. In a randomized controlled study published in the British Medical Journal Online, 401 patients with chronic headaches (the majority having migraines) received up to twelve acupuncture treatments over a three-month period. A control group received standard care. Compared to those receiving standard treatments, the acupuncture patients had 22 fewer headache days per year, 15 percent fewer sick days, and 25 percent fewer visits to the doctor.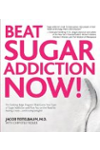 Acupuncture, the ancient Chinese traditional medical treatment in which needles are inserted into the skin at strategic points along meridians in the body to treat numerous conditions, has been proved effective in 12-week treatment regimens for reducing both the frequency and severity of migraine attacks.

Acupuncture, a self-care treatment regimen related to acupuncture, is effective for pain relief, and even anesthesia, though not equally in all people, and probably with greatest effectiveness in the head and neck regions. It is therefore a reasonable self-treatment approach to reducing headaches, particularly those with mild-to-moderate pain intensity.

How the treatment works is unknown, but acupuncture and, presumably, acupressure have been proved to result in increased levels of blood beta-endorphin, the body's natural pain-killing substance.




Continue Learning about Migraine Headache Treatment