Migraine headaches tend to be hereditary; more than half of migraine sufferers have a close family member who also has migraines. Therefore, your risks are based upon certain hereditary factors. The disorder affects females three times more often than males, and symptoms appear as early as puberty or early adulthood. Many women are at higher risk just before, during or just after a menstrual period because of hormone fluctuations. People who are between the age of 25 and 55 are at risk more than any other age group. Migraines may be more common among people with certain other conditions like epilepsy. However, people with easily-affected nervous systems are also the most at risk for the disorder.
During childhood, migraine affects boys and girls equally. But after puberty, the situation shifts, with women more likely to experience migraine headaches. About 9 percent of men and 16 percent of women suffer from migraine. The tendency for migraine runs in families, and these headaches seem to be connected with motion sickness, as many adult migraine sufferers recall bouts of carsickness as children.
Do you ever feel like no one really understands what your headaches are like? Do you ever wonder if you're the only one who gets migraine episodes like yours? You should know that migraine is actually very common. Nearly 30 million Americans suffer from migraine, making it one of the most frequent medical conditions. In fact, migraine is more common than asthma and diabetes combined. Migraine disproportionately affects women. Before puberty, boys and girls are equally likely to have migraine headaches. After puberty, girls have a much higher risk of getting migraines, and they continue to be more common in women throughout their lives.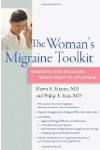 Continue Learning about Migraine Headache Causes