Your pediatrician may recommend that your child see a specialist for ear tubes if she has had the following:
• three to 4 ear infections in 6 months or 4 to 6 infections in 12 months
• three back-to-back antibiotics for an ear infection
• three months of persistent fluid behind the eardrum
• hearing loss or speech delay
During this very simple and common surgery, small tubes (like tiny straws) are placed in the eardrums to allow air to get behind the eardrum and fluid to drain as needed. They typically fall out with time and the eardrum heals on its own.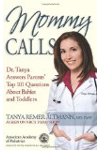 A child may benefit from the placement of PE tubes when he or she has failed medical therapy. Medical failure occurs when infections do not clear with antibiotics or when fluid remains in the middle ear for more than 3 months. Although there is no universally agreed upon number of infections which warrants placement of tubes, most otolaryngologists would agree that 4-6 infections a year is an indication.
Ear tubes are tiny plastic tubes, about 1.2 millimeters (mm) in size, which are placed into a child's eardrum under anesthesia to prevent fluid from building up behind the eardrum. If your child has chronic ear infections or chronic buildup behind the eardrum that causes trouble with hearing, ear tubes will help prevent ear infections and can improve hearing. Tubes usually stay in your child's ears for about a year, and then they fall out on their own.
Continue Learning about Middle Ear Infection in Children