Over a million microdermabrasion procedures were performed in plastic surgeons' offices alone in 2005. No one knows how many additional procedures were performed in spas and salons. With all the hype about microdermabrasion (touted as a noninvasive wrinkle reducer), very few studies show that it does anything at all. In the best study, after eight consecutive weekly treatments, there appeared to be mild improvements in skin quality. But this tiny seventeen-patient study did not compare microdermabrasion to other exfoliant techniques such as the loofah pad. The evaluation was performed immediately after the final treatment, when some temporary swelling would be expected. I would like to have seen if there was a difference a month after the treatments. I would guess not, since there is absolutely no science involved.

The procedure really can't do anything other than exfoliate, clean the pores, and cause mild, temporary swelling. Although microdermabrasion claims to improve scars, the claim is controversial. Beyond transient swelling around the scar, most doctors feel there is no benefit. Any pigment that can be removed is at the very surface of the skin, pigment that would have rubbed off with any exfoliation technique, including a washcloth.

Zein Obagi, M.D., a Beverly Hills dermatologist comments, "To correct wrinkles and scars with any rejuvenation procedure, the dermal layer must be reached; exfoliation procedures that penetrate only to the epidermis will not work." That says it all. Microdermabrasion, by definition, cannot treat wrinkles or scars.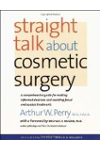 Continue Learning about Microdermabrasion