Metformin is prescribed to treat type 2 diabetes and works by decreasing the amount of glucose (sugar) made by the liver and the amount of glucose the body absorbs from food. It also increases the body's sensitivity to insulin, a hormone that controls glucose levels.
Introduced in the 1990s, metformin helps people with type 2 diabetes stabilize blood sugar levels by reducing the amount of glucose that enters the bloodstream. The drug works by decreasing the amount of glucose the liver produces or temporarily slowing the body's absorption of glucose.
Metformin (Glucophage) is a biguanide. Biguanides lower blood glucose levels primarily by decreasing the amount of glucose produced by the liver. Metformin also helps to lower blood glucose levels by making muscle tissue more sensitive to insulin so glucose can be absorbed. It is usually taken two times a day. A side effect of metformin may be diarrhea, but this is improved when the drug is taken with food.
Metformin (Fortamet, Glucophage, Glumetza, Riomet) lowers blood glucose by decreasing the production of glucose in the liver. Metformin is taken by mouth. It may be prescribed alone or in combination with other diabetes drugs. Many products are available that combine metformin with other diabetes drugs in a single pill. Metformin is usually the first drug prescribed for type 2 diabetes.
This answer was adapted from Sharecare's award-winning AskMD app. Start a consultation now to find out what's causing your symptoms, learn how to manage a condition, or find a doctor.
Metformin is literally in a class by itself, at least in the United States, where no other member of this family of drugs is available. It is the medication that is used most as a first-line drug treatment for diabetes, and for good reasons. The medication is very effective in many people, an inexpensive generic is available, and, unlike many diabetes medications, it tends to promote weight loss rather than weight gain. Metformin works by reducing the amount of glucose that is produced by the liver.
Unlike the certain diabetes medications, metformin does not have to be taken before meals to be effective. The major problem with metformin is that it causes significant gastrointestinal side effects in many people, especially bloating, gas, and diarrhea. These side effects can be reduced by (1) starting at a low dose and gradually working up to a larger one; (2) taking the medication with food or even after eating; and (3) using the extended-release form of the medication. Sometimes people who have tolerated the drug for a long time get a stomach flu or something similar and find that they can no longer take metformin without experiencing lots of gastrointestinal symptoms. In these cases, the medication can be stopped temporarily and then restarted, sometimes at a low dose, and increased as tolerated.
Even though the extended-release form is tolerated better, many physicians prefer to start with the regular form because it is often associated with more weight loss. Some of the weight loss may relate to gastrointestinal symptoms, and it may be that the people who lose weight most effectively are those with mild queasiness—not enough to be a problem but just enough to reduce the appetite.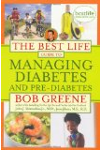 Metformin is used to treat type 2 diabetes and insulin resistance. Metformin is taken by mouth (orally) as a pill. Like other diabetes medications, it works best when you follow the rest of your treatment plan. This means checking your blood glucose regularly, following your meal plan, and exercising every day.
Metformin is the generic name of this medication. The brand names are Glucophage and Glucophage XR.
Metformin helps lower your blood glucose (blood sugar). It does this in two ways:
By decreasing the amount of glucose released by your liver. Therefore, less glucose enters your bloodstream.
By increasing the ability of your muscles to use glucose for energy. As more glucose is used, more glucose leaves your bloodstream.
Metformin can't cure your diabetes. But by helping control your blood glucose, it lowers the chance that your diabetes will cause serious problems. As you know, when you have diabetes, you tend to have high blood glucose. Over time, this can damage your blood vessels and nerves, leading to heart attack or stroke, kidney and eye disease, and problems with your teeth, feet and skin. If you have high blood pressure or high cholesterol—like many people with diabetes—you have an even greater risk for these problems. (This is why you should always take your blood pressure or cholesterol medications as well as your diabetes medications.)
Continue Learning about Metformin