Metformin carries a low risk of lactic acidosis, a very serious side effect. Lactic acid is a chemical made by muscle cells; the kidneys must get rid of lactic acid, otherwise it builds up in the blood. When too much lactic acid accumulates in the blood, a person develops lactic acidosis. The symptoms are not very specific: abnormal breathing, nausea and vomiting, abdominal pain, and confusion are all common. The condition is very treatable if it is detected early but may lead to organ damage or even death if not corrected. Metformin increases lactic acid production. If the kidneys are working properly, this isn't a problem. However, in people who have kidney disease, usually with an elevated creatinine level, metformin increases the risk of lactic acidosis, so the drug should not be used.
In other situations where the kidney function may be reduced, such as in people who have heart failure or are on diuretics, a doctor may recommend against using metformin. The intravenous dye given for CT scans and certain other X-ray tests may damage the kidneys, so the usual recommendation is to stop metformin for about twenty-four to forty-eight hours around the time of the test, until it's clear that the kidneys weren't harmed. Some doctors are hesitant to use metformin in older people -- usually those over 80 -- because they often have some underlying kidney dysfunction and are prone to dehydration; both are conditions that can make kidney function even worse if they become ill.
Here's an important point: people who are told about the risk of lactic acidosis often come away with the message that "metformin is bad for your kidneys." This is not correct. Metformin doesn't cause kidney damage; it just can't be used in those who already have kidney damage for some other reason, such as diabetes or high blood pressure.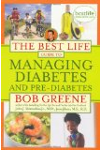 Continue Learning about Metformin