Insulin resistance is one of the key factors leading to diabetes, but it is increasingly recognized as an important issue in other settings as well. Insulin resistance itself increases the risk of cardiovascular disease, and most physicians now consider pre-diabetes to be a serious condition, not only because of the likely progression to diabetes but also because heart disease risk is higher in people with blood sugars in the pre-diabetic range than in those with normal blood sugar levels. Many physicians and diabetes researchers think it's appropriate to treat people with pre-diabetes with metformin, and some even advocate the use of metformin in a person with abdominal obesity, even if he or she has normal blood sugar levels.
In addition, polycystic ovary syndrome (PCOS) is often treated with metformin. PCOS is a metabolic disorder that affects women of childbearing age. The symptoms include irregular periods and infertility, as well as excessive facial and body hair, acne, and hair loss from the scalp. PCOS is a complex disorder and not fully understood, but a major part of its cause appears to be insulin resistance. A high percentage of women with PCOS are also overweight. Metformin treatment sometimes helps with weight loss, often corrects irregular menstrual periods, and definitely improves fertility. In fact, because PCOS is one of the most common causes of infertility, metformin, a medication thought of as a diabetes drug, is also one of the most widely used infertility treatments.
It's important to emphasize that all uses of metformin other than the treatment of diabetes are "off label." That is, the Food and Drug Administration (FDA) has not approved metformin for use in these areas, but it is often of benefit and physicians frequently prescribe it for these purposes.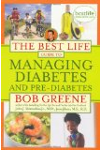 Continue Learning about Metformin