People with a cluster of metabolic syndrome symptoms have a disproportionate risk for heart disease as well as diabetes and stroke.
What is this cluster of metabolic syndrome symptoms? It is:
hypertension: high blood pressure of 130/85 or above, but in general, any elevation above 115/75 increases cardiovascular risk
hyperglycemia: fasting blood sugar equal to or more than 110 mg/dL or evidence of prediabetes
high triglycerides in the blood: blood fats that promote plaque buildup in the arteries
low levels of HDL (good) cholesterol; and elevated levels of LDL (bad) cholesterol, which raise the risk of heart and vascular disease
excess abdominal weight (fat): waistline greater than forty inches for men and thirty-five for women (but any increase in your waistline over normal may confer risk)
fatty liver (detected by elevated liver blood tests and/or on liver scan with ultrasound or CT)
BMI > 30: central obesity can be assumed if the BMI is this high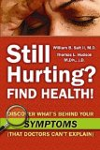 Metabolic syndrome is a group of conditions that put you at risk for heart disease and diabetes. These conditions are:
High blood pressure
High blood sugar levels
High levels of triglycerides, a type of fat, in your blood
Low levels of HDL, the good cholesterol, in your blood
Too much fat around your waist
Not all doctors agree on the definition or cause of metabolic syndrome. The cause might be insulin resistance. Insulin is a hormone your body produces to help you turn sugar from food into energy for your body. If you are insulin resistant, too much sugar builds up in your blood, setting the stage for disease.
Metabolic syndrome (MetS) -- a constellation of factors that include abnormal lipid levels, elevated blood pressure and blood glucose, and being overweight -- is defined as having three of the following:
Elevated waist circumference: >35 inches for women, >40 inches for men
Elevated triglycerides: >150 milligrams per deciliter (mg/dL)
Reduced high-density lipoprotein (HDL) cholesterol: <50 mg/dL for women, <40mg/dL for men
Elevated blood pressure: Systolic >130 mm Hg and/or diastolic >85 mm Hg
Elevated fasting glucose: >100 mg/dL
It is estimated that about 60 million adults in the United States meet the criteria for metabolic syndrome. This cluster of signs and symptoms includes:
Central obesity (excessive fat tissue in and around the abdomen) as demonstrated by a greater waist-to-hip ratio. Low levels of HDL cholesterol - less than 40 milligrams per deciliter (mg/dL) in men and less than 50 mg/dL in women. Fasting blood triglycerides of 150 mg/dL or more. Elevated blood pressure (130/85 mm Hg or higher). Insulin resistance (the body can't properly use insulin or blood glucose), as demonstrated by the presence of prediabetes (glucose levels between 101 and 125 mg/dL) Elevated uric acid levels (above 8.3 mg/dL).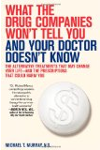 Metabolic syndrome does not have specific symptoms itself. The symptoms are due to other medical problems, such as elevated triglycerides, a low HDL (the good cholesterol), high blood pressure (high systolic blood pressure or high diastolic blood pressure) and an elevated blood sugar level. High triglycerides, low HDL, and high blood pressure put you at risk for coronary artery disease . High blood pressure can make you feel tired. If it is high enough, it can also give you a headache, visual changes and dizziness. High blood glucose can make you feel lethargic, with the following initial symptoms: increased thirst, increased urination, weight loss.
Continue Learning about Metabolic Syndrome (X)