Sugar consumption has been linked to metabolic syndrome. This syndrome is a combination of a number of health conditions, including abdominal obesity, high cholesterol, high blood pressure, insulin resistance and inflammation.

Researchers at the University of Florida considered sugar to have a "major role" in igniting the health problems listed under metabolic syndrome. One of the most dangerous aspects is inflammation, because this internal swelling is associated with arterial stiffness and heart disease. Inflammation causes your arteries to "swell in" and cause circulation problems. To make matters worse, if you've been feeding your body a diet of sugar and refined carbs, those same arteries will begin to fill up with LDL, or "bad" cholesterol. To help attack the inflammation, your body responds by sending in white blood cells -- but this attack actually releases toxic infection fighters that eventually land on your arteries, creating holes. These holes fill up with platelets and essentially scab over, adding even more and more buildup. The combination of these events leads to heart disease, which can result in a fatal heart attack.

One study, published in Circulation, the journal of the American Heart Association, confirmed that sugar intake is connected to increased triglyceride levels, a "known risk factor for coronary heart disease." Another research study conducted at the Harvard School of Public Health found that drinking two sodas a day (78 grams of sugar) increases your risk of heart disease by 35%.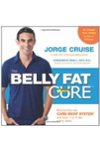 Continue Learning about Metabolic Syndrome (X)