Metabolic syndrome X is a very common condition that may affect more than 40 percent of adults over age 50 in the United States. Children can also be affected by metabolic syndrome X, but it is less common as most of the factors, such as elevated blood pressure and cholesterol, usually appear later in life. The western world is more affected by metabolic syndrome X than other areas. This fact can most likely be attributed to high calorie diets and lack of physical activity in western society. Metabolic syndrome X is more common in people of Mexican ethnicity than in those of European or African decent.
Metabolic syndrome (MetS) incidence -- a constellation of factors that include abnormal lipid levels, elevated blood pressure and blood glucose, and being overweight -- is high among adults age 60 and over, 52% of males and 54% of females met the criteria for MetS, according to a National Health Statistics Report for the Centers for Disease Control and Prevention.
The epidemic of metabolic syndrome has spread to adolescents and young adults. Studies now show that ten percent of high school graduating seniors have metabolic syndrome. The problem creeps up on you as you age, beginning with a few extra pounds and an increase in blood pressure. It slowly progresses until you are diagnosed with metabolic syndrome, which can lead to diabetes, heart attack, and stroke. According to the National Institutes of Health, seventy-five million Americans have metabolic syndrome.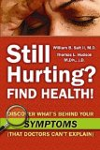 Continue Learning about Metabolic Syndrome (X)