Here are some tips for staying hydrated:

1. Drink a glass of water before each meal.

2. When you dine out, "order" a glass of water as soon as you're seated.

3. Keep a bottle of water on your desk at work as a reminder to drink up.

4. If you're conscious of the environment and/or the cost of bottled water, get your own container and fill it from home.

5. Keep water in your purse, briefcase, or backpack so you can hydrate on the run.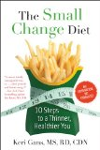 Staying hydrated can be very difficult, and most people don't know how much water they should actually be drinking per day. Another problem is that your body's need for water varies depending on whether you're sick, whether it's hot outside, whether you're exercising, etc. Although there is no great medical evidence to support the old adage "eight 8-ounce glasses a day," it's a good starting point, keeping in mind that if you are sweating up a storm playing outdoor soccer, you need more fluids to keep up with your losses.
To stay hydrated do not rely only on drinking plain water; most solid foods and other beverages can help. For instance:
Fruits and vegetables have high water content plus they are a good source of vitamins, minerals and antioxidants.
Include other beverages: low fat or nonfat milk, 100% fruit juice (just keep the portion under control about 1/2 cup to 1 cup a day)
For summer, have some fruit popsicles and gelatin with fruits
Before lunch or dinner, have some soup or consommé
Here are some tips for safe hydration:
Be prepared. Figure out how much fluid you need and spread it evenly throughout the day. If you drink too much at one time, most of it will be flushed out.
Drink during activity. Start exercise in a hydrated state and continue replenishing. Drink 8 oz of water 15 minutes before exercise and continue drinking 8-16 oz per half hour of moderate exercise.
Restore. Replace what you lose. Weigh yourself before and after your workout and drink 16-24 oz of water for each pound lost.
Continue Learning about Metabolic Disorders